South Korea: Digital currency exchange official accused of spying for North Korea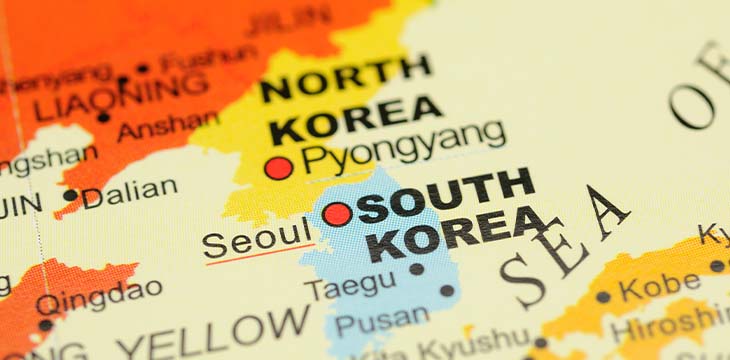 North Korea's notoriety in the illegal use of digital currency has come to light again after the arrest of two South Koreans for committing acts of espionage against their authoritarian enemy neighbour.
One of the individuals is a serving army captain, while the other is an executive at a digital asset exchange. The country's police revealed that it was the first record in the country of such a pairing of civilian and military personnel.
According to a report by Agence France-Presse (AFP), the 38-year-old digital asset exchange manager, named simply Lee, was recruited by a North Korean agent who paid him about 600,000 dollars in digital currency. Lee, in turn, recruited the 29-year-old army captain by paying him around $38,000.
Lee also allegedly provided the army captain with a "Poison Tap" device, a USB-like device that compromises any computer it is plugged into, as well as a wristwatch equipped with a camera.
In his role, the army captain used the device to steal login credentials for South Korea's military communications system, the Joint Command and Control System. The data was passed to the alleged Pyongyang spy.
"Both men were arrested for violating national security law," a South Korean police official told AFP.
Digital currencies and North Korea
This is not the first time that North Korea has been caught in the middle of illicit use of digital currency. The country has been noted to use digital currencies to evade international sanctions and fund its highly controversial nuclear program.
The UN reported that the country's government sponsored the theft of more than $50 million of digital asset exchanges by North Korean hackers in 2021.
This year, the United States also connected the $600 million Axie Infinity Ronin network exploit to North Korean hackers. And recently, the US Department of Justice sued two Europeans for providing technical information on how to use digital assets to evade sanctions against North Korea.
Meanwhile, more prosperous South Korea has stepped up efforts to clarify regulations for the digital currency industry. Regulators in the country have introduced several strict requirements for investors and exchanges, including comprehensive registration requirements.
These regulations were recently aimed at breaking the apparent monopoly of Dunamu, owner of South Korea's largest digital asset exchange, Upbit. The Korea Fair Trade Commission (KTFC) has passed a law that will put the company under strict control.
Watch: CoinGeek New York Presentation, FYI: Better Information Tools for a More Legal Blockchain Industry
New to Bitcoin? Discover CoinGeek bitcoin for beginners section, the ultimate resource guide to learn about bitcoin – as originally envisioned by Satoshi Nakamoto – and blockchain.