Panamanian president wants digital currency bill improved before signing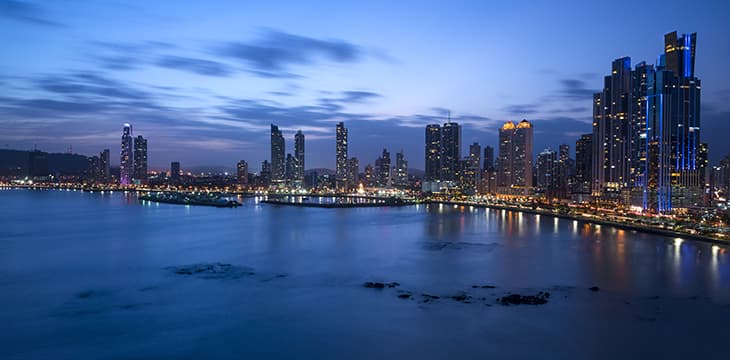 In April, the National Assembly of Panama voted overwhelmingly in favor of a bill to regulate digital currencies. However, the passage of the bill was stopped by Panamanian President Laurentino Cortizo.
Cortizo, whose signature is needed for the bill to move forward, said he would not sign it without first getting some confirmations. He made the statement at a recent Bloomberg event.
He told the panel that, at this time, he did not have enough information about the bill. But its main concern is to ensure that it meets global anti-money laundering standards.
"If I am going to respond to you right away with the information I have, which is not enough, I will not sign this law. I have to be very careful if the law contains clauses related to money laundering activities. Anti-money laundering activities are very important to us," Cortizo said.
His stance is notably in line with his promise to change Panama's reputation as a haven for money laundering. Cortizo has implemented the recommendations of the Financial Action Task Force (FATF), the global watchdog for money laundering and terrorist financing, which currently considers Panama a "jurisdiction with strategic gaps".
The president also revealed that his legal team is reviewing the law and that he will follow their recommendation to sanction or veto parts of it. He added that Panama has a strong financial system and is in no rush to embrace digital currencies.
How Panama Should Benefit From Embracing Digital Currency
The bill was first presented to the Panamanian parliament last September. In April, the representative voted 40-0 to pass the law. In its current form, the bill covers the trading and use of digital assets, the issuance of digital securities, new payment systems, and the tokenization of precious metals.
Under the new legislation, Panamanians can use digital assets as payment for civil or commercial transactions that are not prohibited by the country's law. It also allows the government to use blockchain technology to keep its records.
Despite fears that Panama could heighten concerns about money laundering in its territory by adopting digital currencies, the country is still expected to reap many benefits from the move, as experts have pointed out.
Some of them include that adopting digital currencies like Bitcoin will help Panama protect itself from some of the downsides of being a dollarized country. These include the United States' use of the dollar as a political weapon and the depreciation of the dollar.
Watch: Pēteris Zilgalvis, Head of Unit, Digital Innovation and Blockchain at DG Connect, European Commission, on Bitcoin Association Blockchain Policy Issues
New to Bitcoin? Discover CoinGeek bitcoin for beginners section, the ultimate resource guide to learn about bitcoin – as originally envisioned by Satoshi Nakamoto – and blockchain.