Nigeria's digital currency eNaira crashes, sees less than 10% transactions in 3 months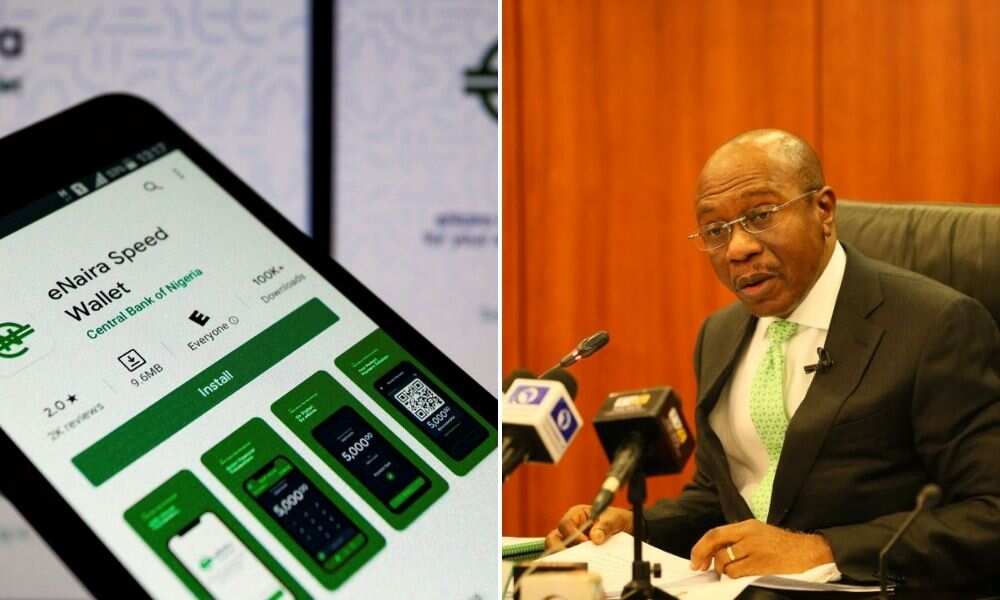 eNaira usage has fallen below 10% in three months since its launch in October 2021, according to Governor of the Central Bank of Nigeria, Godwin Emefiele
Emefiele said Nigerians were slowly accepting digital currency in the country but refused to exchange it among themselves
He said digital currency has been introduced for Nigerians with bank accounts and said adoption has been slow but steady.
All does not seem to be going well for Nigeria and Africa's first digital currency, eNaira, three months after its launch.
The digital currency that was launched to steer Nigerians away from cryptocurrency has seen less than 10% person-to-person (P2P) transactions according to Central Bank Governor Godwin Emefiele.
A spike in transactions
An increase in P2P transactions shows an increase in the use of eNaira among Nigerians for their daily transactions.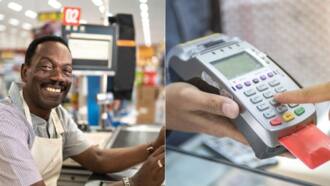 Nigerians spend 6.4 trillion naira on POS transactions at Christmas 2021
Emefiele said person-to-bank and bank-to-person accounts for 90% of eNaira transactions.
Nairametrics reports that it shows that eNaira users transacted more with banks than with each other, as person-to-person (P2P) or person-to-merchant (P2M) accounted for the remaining 10% of transactions in the digital currency.
The apex bank helmsman said eNaira has seen gradual acceptance among Nigerians since its launch three months ago.
According to him, the recorded eNaira transactions range from P2P, P2M, P2B and B2M and M2B transactions.
What the CBN says
The Punch also reports that the governor of the apex bank has said that the current rollout of eNaira is aimed at banked Nigerians. He added that the inclusion of BVN as a requirement to prevent fraudsters from hacking the system has boosted security and adoption of the new digital currency.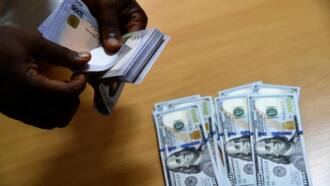 Naira crashes in parallel market, trades for N581 per dollar
eNaira records thousands of downloads
During this time, Legit.ng reported that the Central Bank of Nigeria (CBN) revealed that as of November 18, 2021, 488,000 consumer wallets and approximately 78,000 merchant wallets have been registered with downloads from over 160 countries.
The CBN also showed that 17,000 transactions amounting to more than 62 million naira, with the average transaction being about 3,800 naira each, were also recorded.
The CBN said so during a Masterclass event in Lagos titled "Central Bank of Nigeria Interventions as a Pivot to Economic Diversification," organized by the Center for Financial Journalism.
Source: Legit.ng