Guidelines for digital currency announcements come into effect in India on April 1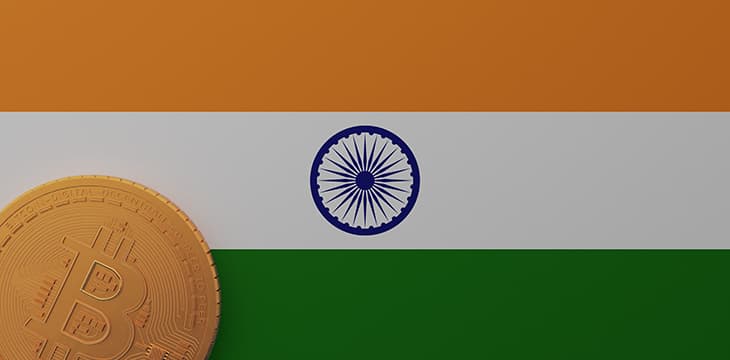 Financial and legal experts in India have frequently raised concerns about the lack of guidelines regarding advertisements from digital currency companies. The lack of formal guidelines governing digital currency advertising in India, unlike other products like mutual funds, has been a problem for many.
However, much to their respite, the Advertising Standards Council of India (ASCI) recently released a 12-point guideline for digital currency advertisements, which include:
All virtual digital assets (VDAs) must carry the disclaimer: "Crypto products and NFTs are unregulated and can be very risky. There may be no regulatory recourse for any loss resulting from such transactions. These disclaimers should be prominent and unmissable for an average consumer.
Advertisers must not use words such as currency, depository and custodians in advertisements.
Ads must include the advertiser's name and contact information.
Advertisements must not include misleading statements that guarantee or promise increased future profits.
Advertisers must not feature minors in their advertisements.
According to ASCI, all VDA ads published on or after April 1 must follow the guidelines. The disclaimer should appear in print, video and audio promotional content, and an abbreviated disclaimer should be used if there is a character limit, followed by a link to the disclaimer. full responsibility. Celebrities appearing in digital currency or NFT advertisements should exercise "caution" to ensure that they have researched statements and claims made in advertisements to not mislead consumers.
Guidelines now! After long discussions with various stakeholders. ASCI has published guidelines for advertising virtual digital assets and related services.

Link to Virtual Digital Asset Guidelines https://t.co/hLUduXR518#Guidelines #A d #VDA #Crypto pic.twitter.com/lHS3BmQaqr

— ASCI (@ascionline) February 23, 2022
ASCI has strongly opposed the "irresponsible" advertising of digital currencies by Bollywood celebrities like Ayushmann Khurrana and Ranveer Singh, calling it misleading. Authorities have also opposed the sponsorship of sporting events like the ICC World Cup in 2021 by the country's digital currency exchanges like CoinDCX. The exchanges have collectively spent over $6.7 million during this tournament.
"More so, they also made recommendations against the depiction of minors in advertisements for currencies and digital assets, as including underage children and even those in their late teens is not appropriate," Vikram Kanwar said. , an Indian journalist, to CoinGeek.
The largest number of digital currency investors belong to a very young population in India. "Some people invest with permission and money from their parents, but there are many who sell their personal stuff and use their pocket money to invest in different types of digital currencies without understanding the financial or legal repercussions," Kanwar added.
Will these guidelines help you?
ASCI Chairman Subhash Kamath said in a statement: "We had several rounds of discussions with government, financial sector regulators and industry stakeholders prior to developing these guidelines. The advertising of virtual digital assets and services requires specific guidance, given that it is a new, still emerging way of investing. Therefore, it is necessary to educate consumers about the risks and ask them to proceed with caution.
"Well, warning signs and guidelines don't do much," said Ankit Kohli, chief operating officer of a financial firm in India. Take the example of cigarettes, he continued, noting that warnings and "warning texts" have not reduced cigarette consumption as such. "But the government's ban on advertising, in addition to imposing heavy taxes on them, did the trick."
Learn more about Bitcoin investments with this new ebook, Investing in Blockchain: Better data for a better world.
New to Bitcoin? Discover CoinGeek bitcoin for beginners section, the ultimate resource guide to learn more about Bitcoin – as originally envisioned by Satoshi Nakamoto – and blockchain.