Brazilian regulator now requires payment of taxes on digital currency transactions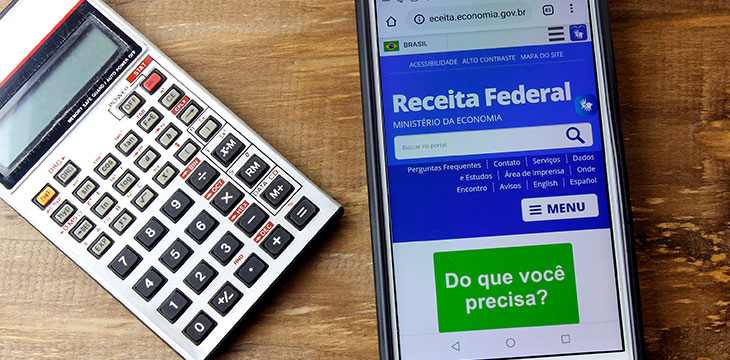 Brazil's tax body, the Federal Revenue of Brazil (RFB), has passed a law that will require investors to pay personal income tax when exchanging one digital currency for another.
The statement was published in the Diário Oficial da União (Official Journal of the Union). The law clarifies that even when digital currency transactions do not involve Brazilian currency – the real – or any other fiat currency, any profit from the transaction is taxable.
"The capital gain calculated on the sale of cryptocurrencies, when one is directly used in the acquisition of another, even if the acquisition cryptocurrency is not previously converted into reais or another currency fiduciary, is imposed by personal income tax, subject to progressive rates, in accordance with the provisions of Article 21 of Law No. 8,981 of January 20, 1995," it reads.
However, the law will not apply to all traders. The RFB caps the reporting requirement to transactions that exceed 35,000 reals (about $7,200). The RFB says the statement was made following consultations that began last year.
Significantly, the RFB, which falls under the Ministry of Economy, adopted the statement despite protests from a member of parliament. Kim Kataguiri (Podemos, or the National Labor Party) submitted an opinion to the National Assembly stating that he considered the taxman's proposal to be illegal and unconstitutional.
Kataguiri pointed out that the constitution only provides for capital gains to be earned when currency is involved in a transaction. His protest stated that:
"In the exchange between crypto assets, there is no exchange involving currency; one crypto asset is exchanged for another, therefore, there is no capital increase.
Regulation of digital currency in Brazil
Brazil has imposed tax reporting requirements on digital currency investors since 2016. In 2021, the Latin American country began considering making Bitcoin and other digital currencies legal tender.
This year, the Brazilian Senate approved a bill to regulate digital assets in the country. The bill, which now awaits presidential approval, will place digital currency oversight powers in the hands of the executive branch of government.
The Securities and Exchange Commission (CVM) has previously been identified as the body responsible for overseeing initial coin offerings (ICOs). Regulators for other aspects of the market have yet to be identified, but the bill paves the way for a concrete framework to be introduced.
There is speculation that plans to legalize the payment of workers' wages in digital currencies that were proposed last year may continue after the bill is signed.
Watch the BSV Global Blockchain Convention Dubai 2022 Day 1 here:
Watch the BSV Global Blockchain Convention Dubai 2022 Day 2 here:
Watch the BSV Global Blockchain Convention Dubai 2022 Day 3 here:
New to Bitcoin? Discover CoinGeek bitcoin for beginners section, the ultimate resource guide to learn more about Bitcoin – as originally envisioned by Satoshi Nakamoto – and blockchain.